Permanent Enrollment Agency of UIDAI (Aadhar - PEA)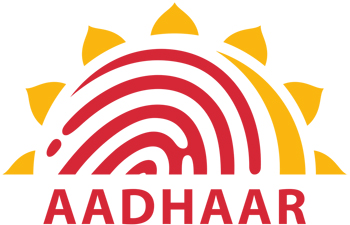 CSC e-Governance Services India Ltd is a SPV set up by Department of Electronics and Information Technology (Diety), Government of India. Its main focus is on facilitating Government outreach through CSCs, providing a standardized monitoring framework, facilitating G2C service readiness; monitoring the outcomes being achieved by the CSC, and facilitating in Deployment of Services.
Dhyeyapurti has been empanelled as Permanent Enrolment Agency (PEA) by CSC e-Governance Services India Ltd for undertaking Demographic and Biometric data collection for UID enrolment across all talukas & villages of Nashik district.
The UIDAI's mandate is to issue a unique identification number linked to the resident's demographic and biometric information, which can be used a id proof, and to access a host of benefits and services. The number on the card has been named Aadhaar, which translates into 'foundation', or 'support'.
Benefits
Aadhaar's guarantee of uniqueness and centralised, online identity verification would be the basis for building these multiple services and applications, and facilitating greater connectivity to markets.

Aadhaar would also give any resident the ability to access these services and resources, anytime, anywhere in the country.

Aadhaar can for example, provide the identity infrastructure for ensuring financial inclusion across the country banks can link the unique number to a bank account for every resident, and use the online identity authentication to allow residents to access the account from anywhere in the country

Aadhaar would also be a foundation for the effective enforcement of individual rights. A clear registration and recognition of the individual's identity with the state is necessary to implement their rights to employment, education, food, etc. The number, by ensuring such registration and recognition of individuals, would help the state deliver these rights.