Online 7/12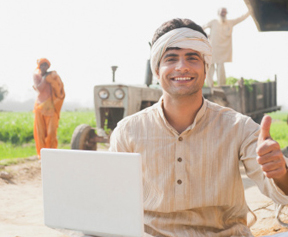 Dhyeyapurti has taken the initiative of updating old Land Management Information Records (i.e. 7/12 extract) in NIC software.
As Pilot Project, Nasik District authorities have identified Sinnar Taluka for digitization activity, we have deployed more than 20 computers, 5 servers, printers and 25 staff members updated this record.
In the coordination with Nasik Collectorate Office, Dhyeyapurti has conducted Training programs at various Gram Panchayat at Sinnar Taluka and educated local villagers about new format and pattern of 7/12 extract. These training programs have helped villagers and it has created awareness amongst them. Now all Land Management Information Records (i.e.7/12 extracts) have been digitalized till date of Sinnar and Nashik Taluka.